Dublin City Clinic Haemorrhoid Treatment
The treatment itself is very simple and has been clinically researched for over 150 years, with advances in medical technology now making it a mainstream practice.
Our doctors will identify and gently rest a probe on the base of the haemorrhoid(s) present. There is no cutting, stitching or heat applied, meaning no anaesthetic, which are some of the main reasons our treatment is considered low risk.
The device generates a small current of up to 16mAmp, which feels only slightly uncomfortable, though not painful, which stimulates a chemical reaction in the haemorrhoid, creating an excess of alkali which accumulates to seal off the feeding varicose blood vessel.
This results in the haemorrhoid being starved of its blood supply and it shrinks accordingly. Sometimes it may take more than one treatment to complete the process where the blood vessels are fully sealed and the haemorrhoid completely disappears.
The effect of the treatment continues to work over the following 4 weeks, at which point our aftercare team will be in touch to discuss symptom changes and see if any further treatments are required.
External haemorrhoids
eXroid is an effective treatment of internal haemorrhoids, we also offer treatment for External Haemorrhoids/Skin tags using Cryotherapy or RFA cautery.
How can we help?
If you have some questions about electrotherapy haemorrhoid treatment or about haemorrhoids in general, you might find the answer in our FAQs.
Ready to book?
When you're ready to get started, you can book an appointment using our simple online booking system.
Why choose electrotherapy haemorrhoid treatment?
Electrotherapy treatment treatment takes 30 minutes or less. Effects can be felt from immediately and no waiting for a referral.
The procedure is supported and carried out by the UK's leading specialist consultant surgeons in CQC registered clinics.
Get back to your life straightaway, with no time off work needed after the electrotherapy procedure.
Electrotherapy is subject to NICE guidance (IPG525 & MIB201), is rated as Outstanding by the CQC and carries the CE mark
TRUSTPILOT REVIEWS FOR UK EXROID SERVICE
PATIENTS TREATED BY EXROID LTD IN THE UK
Haemorrhoid treatment at Dublin City Clinic
• As the exclusive providers of eXroid® electrotherapy in Ireland we are dedicated to providing effective treatment of haemorrhoids
• eXroid® is a state of the art treatment for haemorrhoids internationally, that is safe, minimally-invasive and highly effective
• Our clinic is owned and operated by Irish general practitioners, all fully-trained eXroid® operators
• We deliver diagnosis & treatment within 60-minute appointments, with over 90% of patients returning to work on the same day. No sedation, anaesthetic nor strong pain relief is require
Watch our explainer video: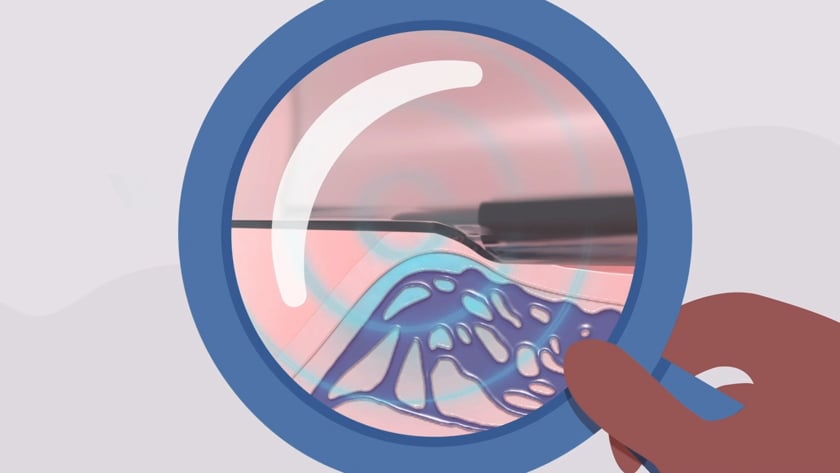 What to expect during the treatment: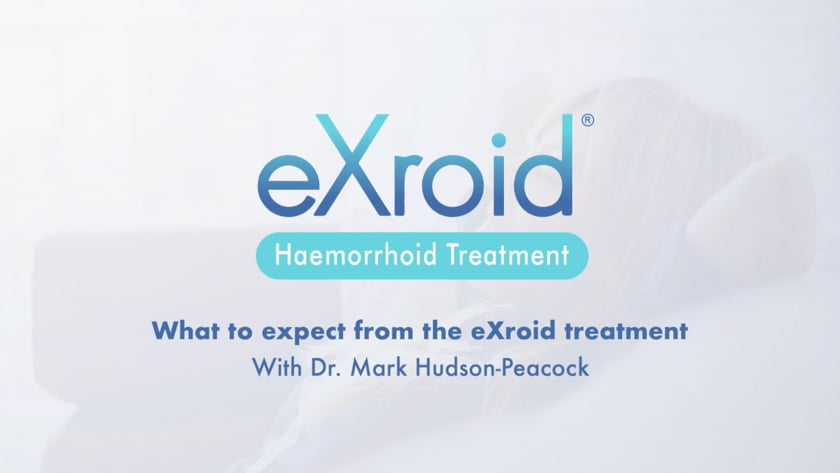 This has helped me immensely in my day to day life without having to keep using creams and other remedies. I would recommend this treatment to anyone suffering from haemorrhoids.​
I would recommend eXroid to anyone that is suffering and looking for treatment. The staff were all very friendly and informative. They were able to put me at ease before and after the procedure and the doctor went through every step with me during my consultation.
An excellent and very professional service. After suffering for years it took an hour to put things right. I would highly recommend the treatment.
Say hello to
relief.
happiness.
freedom.
confidence.
health.
For more information send us a message, and one of our clinical team will be in touch to answer any questions and set up your treatment.
We care about your concerns.
Before undergoing electrotherapy haemorrhoid treatment at Dublin City Clinic, you might have some questions and concerns. Don't worry, you are not alone. Learn more about our haemorrhoid treatment and our clinic here. You can also read some of our most common questions.
Can't find what you're looking for? Please contact us and and a member of our experienced medical team will be in touch.